---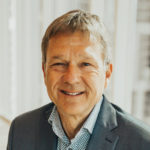 Mark Deutschmann is a community builder who has worked with neighbors, city leaders and nonprofits for 30-plus years while helping shape development in Nashville and revitalizing the city's most sought-after neighborhoods.
Deutschmann founded VILLAGE in 1996, which grew to more than 350 agents and staff under his ownership. In 2003, he founded Core Development Services, a company actively developing Nashville's urban center with adaptive reuse and mixed-use infill development. In 2005, The CityLiving Group was formed – Deutschmann's personal real estate team focusing on multi-residential sales. At the end of 2018, VILLAGE celebrated their 22nd anniversary and The VILLAGE Fund, the nonprofit and charitable arm of VILLAGE, having provided over $2.2 million in grants to organizations helping to enrich and strengthen Nashville. Deutschmann sold VILLAGE in the beginning of 2019 and now serves as chair emeritus.
Ever engaged in the community, Deutschmann is the former chair of the Urban Land Institute Nashville and the past president of Greenways for Nashville. He now serves on the Greenways Commission.
In his book One-Mile Radius – Building Community from the Core, Deutschmann shares what he has learned about activating Nashville's neighborhoods, connecting them and helping them become sustainable, and using business as a tool for positive social change.
He holds undergraduate degrees in zoology and Spanish and a MBA in international management. Mark is married to Sherry Stewart Deutschmann who supports his entrepreneurial spirit. Mark enjoys juggling, kayaking, and loves walking in urban neighborhoods and on Nashville's Greenway system.