Director, AD Advisors
---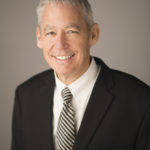 Brian oversees the nonprofit real estate practice at IPA. Brian has assembled an amazing team of commercial real estate nonprofit experts. Brian's team specializes in; land, seniors and affordable housing, healthcare – medical office, educational – student housing facilities throughout the US & CA with 82 offices. His team is specialized to monetize high valued assets for nonprofit owners in each commercial real estate sector. With over 30 years of commercial real estate experience Brian has developed and sold property for nonprofit's nationally and has built a track record of success as a leader nationally monetizing nonprofit assets. Brian provides nonprofit clients with confidential transactional guidance utilizing a national valuation process enhancing property value, nonprofit mission and heritage of each nonprofit. Brian's clients are comforted with the confidential marketing process of Brian's monetization team. Collectively Brian's nonprofit team processed over $2.5B in fiscal 2018 with sales in the following sectors; seniors housing, affordable housing, land, healthcare and educational properties.
Brian received his B.A. from Loyola University of Chicago and is a member or former board member of the following nonprofit groups; Counselors of Real Estate (CRE), St. John Catholic Newman Center (SJCNC) a $35M student housing facility at University of Illinois, United States Catholic China Bureau (USCCB), Knight of Malta & Columbus. Brian has also received the Thomas Jefferson Award and was a senior real estate manager at Archdiocese of Chicago.
Brian lives in Hinsdale with His wife, Mary Catherine and four children.