Principal, FMBC Investments
---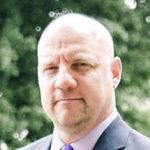 Shawn Bailes is a real estate entrepreneur with multiple LLC arrangements, most notably as principal of FMBC Investments and Capital City Construction.
At FMBC Investments, Shawn has managed historic rehabs, urban infill developments, mixed-use developments, re-zoning efforts, multi-family builds, peer-to-peer investor lending, and income-producing properties. Shawn currently owns over 200 properties in his portfolio and continues to expand. He has also won four Historical Commission of Metropolitan Nashville Awards for both historic renovations and in-fill development throughout the Nashville area. He is also the CEO and founder of Capitol City Construction, a full-service construction firm that specializes in building for investors.
Shawn's formal education is in Mechanical Engineering, holding a Bachelor of Science from the University of Kentucky. Along with a love of UK basketball, he also enjoys the art and the process of real estate. With his background in engineering, he often finds innovative ways to bridge theory and real life. A current project called 83 Freight is located right next door to the new MLS Soccer Stadium in the Fairgrounds-Wedgewood/Houston community. This property consists of 173 modified shipping containers assembled to make 83 units, approximately 55,000 square foot, of apartment space.