Associate Vice President of Capital Assets and Real Estate, Duke University
---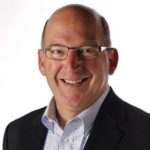 Scott Selig is the Associate Vice President of Capital Assets and Real Estate for Duke University. Scott has 30+ years of experience in both the public and private sectors of the commercial real estate industry.
He is charged with developing and implementing the overall real estate strategy for Duke University and the Duke University Health System.  He plays a major role in the development and revitalization of downtown Durham for Duke.  He is a member of the Research Triangle Park (RTP) Real Estate Development Committee.
The Duke Real Estate lease portfolio contains more than 250 leases encompassing approximately 4.0 Million square feet of medical, office, laboratory, and warehouse space. Scott is also responsible for the asset management of the Washington Duke Inn, a 271-room, 4-star hotel.
Scott holds an MBA from Duke University and a BA from the University of Washington in Seattle. His career has been split between Raleigh/Durham North Carolina, Hot Springs Arkansas, and Seattle Washington. Scott and his wife, Kris, are the proud parents of 4 grown children.