President, Urban Economics, Inc.
---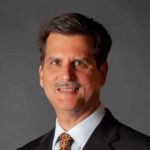 Michael, as president and founder of Urban Economics, guided the company into urban analytics which is the use of large data sets and structured analytical techniques coupled with spatial analytics to answer questions about real estate and behavioral economics of real estate users. He is currently applying spatial data analytics, machine learning, and 3D modeling to reveal and understand the interactive relationships between real estate and all aspects of the surrounding environment.
He has been published in peer reviewed journals, his opinions about real estate have been quoted in major publications and he has been a frequent speaker about real estate, real estate valuation, GIS in real estate and econometrics.