Vice President, Foundry Commercial
---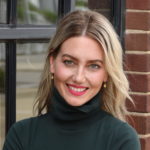 Melissa Alexander serves as Vice President for Foundry Commercial and works on the Industrial Services team in Nashville, TN. Melissa has more than twelve years of real estate experience focusing on the leasing, sale and development of industrial properties in Middle and West Tennessee.
Melissa previously served as Principal of the Cushman & Wakefield (C&W) affiliate in Memphis, TN. She served as the only female partner and only female broker in the firm. In this role, she assisted local and multi-market clients with strategic planning and tactical execution of their real estate requirements. Duties included surveys, RFP's, tours, procurement/oversight of multi-market brokers inside and outside of the C&W network, LOI negotiation, lease negotiation, BOV's, financial analysis, mapping, business development, client communication and travel. Select clients included: Amazon, Peterbilt, Reading Equipment, V. Alexander, Mueller, Graham Packaging, Evergreen & CSI.
An expert in team branding and social media, Melissa has strong business and commercial real estate presence on Twitter and LinkedIn. She has been featured in Bisnow and is named one of the top Commercial Real Estate Influencers to follow on Twitter and LinkedIn by Duke Long. In 2016 she was named Top 40 Under 40 by the Memphis Business Journal.