Senior Partner and Founding Member, Oldacre McDonald
---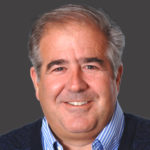 Mark McDonald, a Senior Partner and founding member of Oldacre McDonald, has 30 years of experience in commercial development. He graduated from Vanderbilt University and began his real estate career with Marteq Corporation, a residential and commercial development company based in Nashville, Tennessee. During his affiliation with Marteq, his primary responsibility was the development of the outlet mall concept and construction management of the first outlet mall in the United States. In 1984, Mark joined Rochford Construction Company as a partner in charge of residential and commercial development. In 1991, he founded The Signature Group to focus on the development of credit anchored shopping centers and property management. Later that year The Signature Group merged with Newton Oldacre to form Newton Oldacre McDonald.
Upon the retirement of Tom Newton in 2012, the successor company, Oldacre McDonald has continued the business tradition of developing high quality properties for strong regional and national retailers across the country.
Oldacre McDonald, LLC is a full service real estate firm, specializing in the development of shopping centers and single tenant buildings throughout the United States. Over the past 30 years the company's principals, Bill Oldacre and Mark McDonald have been responsible for the development of over 425 retail, office, hotel and residential projects in 26 states, with over 12 million square feet of commercial space.
In addition, McDonald founded M Cubed Partners that is focused on urban redevelopment opportunities, which include 12 infill projects in and around Nashville currently in development.