Healthcare Regional Account Director – Jones Lang LaSalle Corporate Solutions Group
---
Professional Experience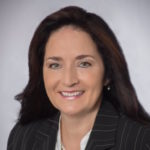 As Regional Account Director with JLL, Kimberly is responsible for providing leadership support for Dignity Health and Texas Children's Hospital portfolio. She leads the development of the Healthcare Solutions Integrated Platform (IPS) and Ambulatory Portfolio Management (APM). Previously as Sr VP of Operations for LHCSG, Kimberly led the operational processes of various disciplines within the Healthcare Group on a portfolio aggregating 31 million plus square feet with more than 80 private and institutional clients ranging from Healthcare REITS to Hospital Systems. Kimberly's role included national platform planning and directing of all corporate healthcare real estate management activity while maintaining operational and strategic alignment with the third-party clients and LHCSG mission and goals. Prior to joining LHCSG, Kimberly held the position of Systems Regional Director of Real Estate for Ascension Health helping to build the CRE plat-form. In this role, she had regional over-sight of all corporate real estate related activities in three major markets and Senior Living nationally. She provided strategic planning and directing of all corporate real estate transactional activity. Her port-folios included hospitals, ambulatory clinics, PCP and urgent care facilities, Medical office buildings and free-standing Emergency Departments. She focused on redevelopment, campus/portfolio planning and optimization. Site selection review, development and lease negotiations oversight, and execution were major components of her responsibility.
Industry Participation
Kimberly has served as past president of the Nashville IREM chapter and IREM National governing council board for two years. She has mentored real estate professionals for International Council of Shopping Centers, Urban Land Institute, Commercial Real Estate Women and Core Net Global. She participated in the Future Forward 2025 committee with Corenet Global addressing the future of CRE. This committee looks at the future of CRE and how AI, Big Data, and Technology will change the way we do business.
Kimberly has been recognized nationally by Real Estate Forum as one of the 2011 Women of Influence in Real Estate. She was also recognized as a Finalist in the Tampa Business Journal's 2011 Business-woman of the Year award. She was most recently recognized by Real Estate Forum's national publication as a "2018 Women of Influence in Real Estate" Hall of Fame inductee for her accomplishments, advocation for the next generation through mentoring and coaching, and respected and recognized as a top performer in the industry.
She was a speaker at the 2019 Globe Street Women of Influence Conference and a panelist at the 2019 BOMA Dallas MOB Seminar focusing on Emerging Trends in Healthcare.
Educational & Credentials
Bachelor of Science, Business Management, David Lipscomb University
Tennessee, North Carolina and Florida Licensed Real Estate Broker
Certified Property Manager (CPM)