Vice President, Core Development
---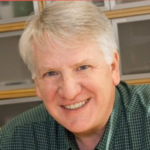 Kent joined Core Development in October 2014, and oversees development of Core's urban infill projects.  He has been actively engaged in real estate development for over 30 years, the last 25 of those in executive and entrepreneurial roles leading the development of properties across the country with a combined value of over $550 million.
Kent's broad expertise spans the complete development process from concept to completion and management, and is built on an education in architecture and finance.  He holds degrees in architecture (BArch) and real estate finance (MBA) from Louisiana State University.
Prior to joining Core, Kent spent 7 years with his own firm, CubedLLC, providing fee development and consulting services to colleges and universities, including turn-key development, finance and management of student housing and other campus facilities.  He also served as a consultant to the modular construction industry, advising modular manufacturers on student and military housing applications and finance.
Before his entrepreneurial ventures, Kent served as Executive Vice President at Capstone Development, a recognized pioneer and leader in the development of student housing and campus-oriented development.  Through his 15-year tenure at Capstone, he gained hands-on experience in all aspects of real estate development, including market and site selection; due diligence; site acquisition; programming, planning and design; budgeting and financial analyses; entitlement and permitting; management of architectural and engineering services; coordination of legal services; contract negotiation; project management, budget and schedule compliance; and marketing/sales efforts.