CEO & Managing Principal
---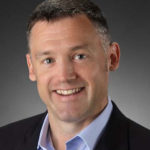 Jules "Jay" Marling, CEO, Managing Principal, and Founder of Capright, has been active in the real estate industry since 1993.
To date, Mr. Marling has personally completed or supervised valuation assignments encompassing more than 15,000 institutional assets throughout the United States. These assignments, which involve virtually all types of commercial real estate, have been prepared for institutional clients including pension funds, trusts, corporations, lenders, and legal counsel.
Mr. Marling currently oversees several large valuation and consulting engagements throughout Latin America. Fluent in Portuguese and conversational in Spanish, Mr. Marling and his team of multi-lingual/multi-cultural experts have pioneered the modern valuation process and IVS/IFRS compliance for real estate funds with assets in Brazil, Mexico, and Colombia.
In addition to his valuation experience, Mr. Marling has provided clients with consulting expertise in the following areas: due diligence, feasibility, property tax appeal, condominium conversion, re-development planning, and litigation support.
Education
University of Chicago – Booth School of Business
Chicago, Illinois
MBA – Finance and Economics
Northwestern University – College of Arts & Sciences
Evanston, Illinois
BA – Philosophy
Magna Cum Laude and Departmental Honors
Admitted to Phi Beta Kappa and Golden Key National Honor Society
Affiliations
Appraisal Institute
Designated Member of the Appraisal Institute (MAI)
The Counselors of Real Estate
Counselor of Real Estate (CRE)
Royal Institution of Chartered Surveyors
National Council of Real Estate Investment Fiduciaries (NCREIF)
Past Chair of the Valuation Committee
State Licenses
Real Estate Broker in Illinois
Certified General Real Estate Appraiser (Numerous States)