Principal/CEO, JSBO Realty & Capital Inc.
---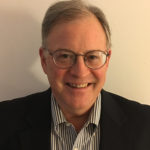 John Oler is a real estate executive with 38 years' experience in the commercial real estate industry.  As a commercial leasing and investment sales broker, executive and financial advisor/investment banker, he advises commercial tenants, private and institutional investors, property developers, family offices and non-profit organizations in devising strategic real estate plans and representing them when procuring, leasing, developing,  financing and disposing of property and land for investment or occupation.  His partners include tenured professionals in property development, private equity investing, mergers & acquisitions, landscape design, financial analysis, debt and equity capital markets, project management, construction and infrastructure finance, development and operations (ports and biomass to energy plants).
He enjoys longstanding relationships with New York City based commercial brokerage and consulting firms, institutional and "private credit" sources of real estate debt and equity and C-suite level executives in the many allied fields of real estate including legal, appraisal, market analysis, tax and wealth planning, environmental and engineering, land surveying, construction/project management and architecture/design. He taught for eight years in the NYU graduate real estate program the three levels of real estate finance courses as an Adjunct Professor after graduating from the same program in 1988.  Oler is a member of The Counselors of Real Estate (CRE) organization.