Senior Vice President for STR
---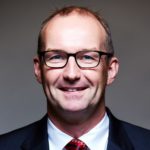 Mr. Jan D. Freitag is a Senior Vice President for STR (STR, Inc.). STR provides clients from multiple market sectors with premium, global data benchmarking, analytics and marketplace insights. Founded in 1985, STR maintains a presence in 10 countries around the world with a corporate North American headquarters in Hendersonville, Tennessee, and an international headquarters in London, England.
In his role, Mr. Freitag oversees a variety of projects, all charged with the accumulation and interpretation of global lodging data.  He is a sought-after public speaker and is frequently quoted in trade publications and the general news media such as The Wall Street Journal, New York Times, Associated Press, Reuters, Forbes, etc.
Prior to joining STR, Mr. Freitag was the Director of Content Integrity at hotelreports.com in upstate New York and a hospitality consultant with Ernst & Young in Phoenix. He holds a bachelor's degree, with distinction, from the School of Hotel Administration, Cornell University, and received his Executive MBA, with honors, from Vanderbilt University. Mr. Freitag resides in Nashville, TN.