Owner and Principal
---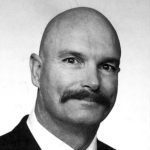 Greg Ibbetson, CRE® has been the owner and principal of Ibbetson Commercial Real Estate Services currently located in Oceanside, California, since 1978.
From 1970-1973, he served in the United States Air Force, where he was an air traffic controller, and was decorated with the Vietnam service and marksmanship medals. He received his BA in Economics from California State University–Dominguez Hills in 1978.  During this time, he began working for the family business (Union Development Company, Inc., commercial/industrial real estate developers).  Initially hired as a member of the maintenance crew, Greg ultimately became the company's Chairman of the Board.
He has previously served as Treasurer, and served on the board of directors of The ARC of Los Angeles and Orange Counties; Past Chairman of the Scholarship Committee for the Bellflower Kiwanis Club, and he holds a number of leadership positions within The Counselors of Real Estate® (CRE) organization, where he is also an officer of the San Diego CRE Chapter.  He is a member of CCIM and holds the FRICS designation.  Locally, he is a member of the Los Cerritos YMCA, Bellflower Kiwanis Club.
His many professional and service awards include  the Honorable Service Award from the Bellflower Unified School District; Realtor® of the Year, Rancho Los Cerritos Board of Realtors, 1985; Distinguished President,  Kiwanis Club of Bellflower, 1991-92; Los Cerritos YMCA Top Producer, Sustaining Membership Drive, 1985; Program of the Year, Special Olympics State of California 1997; Bellflower Kiwanian of the year 2008-09; The Counselors of Real Estate  Committee Service Award, 2004,  The ARC Los Angeles and Orange Counties Volunteer of the year 2012, and Counselors of Real Estate Chair's award 2016 and 2017.
In his spare time, Greg enjoys fly-fishing, plays the harmonica and is a potter.