Director of Real Estate Asset Management, University of Virginia Foundation
---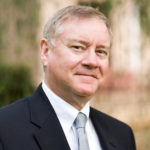 Bill Cromwell is the Director of Real Estate Asset Management for the University of Virginia Foundation.  Bill joined the Foundation in September of 2000 to oversee the management and operation of the Foundation's real estate assets, including farms, offices, hotels and residential properties. In addition to the operating properties, Bill oversees the acquisition and disposition of real estate for the Foundation including real estate gifts to the University of Virginia.
Bill has an extensive background in the financing, development and asset management of large, mixed-use commercial real estate portfolios for Fortune 500 companies, including National Life of Vermont, Travelers Insurance Company and CSX Real Property, Inc.
Bill is a native Texan and a graduate of Baylor University.