Chief Executive Officer, Real Property Tax Advisors
---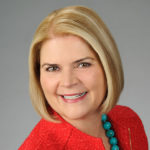 Experience
Real Property Tax Advisors 2002 – Present
Principal and Chief Executive Officer of outsourced Property Tax Management service provider, specializing in the delivery of cash management and risk reduction to corporate occupiers and particularly manufacturers with both real and business personal property assets. Delivered $24M in tax saving since 2016 with average Client NOI of 439%.
Proprietary processes identify appeal opportunities commercial real estate and business personal property assets including manufacturing facilities, research and development centers, corporate headquarters and campuses. Annual filing of compliance returns for business personal property and business personal property audit defense. RPTA appeals business personal property, particularly for those companies such as printers, food manufacturers and chemical plants and lighting manufacturers whose industry has been disrupted by processes, technology and consumer expectations. Specialize in the analysis and presentation of external obsolescence. Multiple property tax consultant licenses.
Geographic reach includes all major markets of the US with experience in all 50 states. Consulting practice includes real property due diligence for portfolio transactions across all property types.
King Industrial Realty 1998 – 2002
Associate Broker specializing in the disposition, sale and relocations of corporate portfolios of industrial and specialized production facilities. Assignments included the consolidation of a Fortune 1000 company into a 300,000SF facility and disposition of the seven buildings that were formerly occupied without interrupting operations. Other assignments included the consolidation of a food manufacturing operation including blast freezers into a state-of-the-art manufacturing facility and disposition of the excess facilities; relocation to a new distribution facility for a coffee roaster and supplier for the southeastern US.
CSX Corporation and Transportation 1988 – 1998
Various corporate positions with CSX Corporation and CSX Transportation including Appraisal Manager and Reviewer, and Senior Manager of Real Estate Sales. Performed valuations and reviewed independent MAI appraisals for property and interests owned by CSX Transportation. Advised Senior Management on current value and potential value given market conditions and development value. As a member of the Sales Team, capitalized on market conditions and sold excess property to corporations and adjacent entities. Organized and developed the process and execution of CSX Realty's annual Mark to Market reporting for all of CSX Realty's development projects.
The Appraisal Group 1986 – 1988
Fee Appraiser for Commercial Real Estate Division responsible for appraisal assignments for commercial properties including the valuation of industrial, office, retail and multi-family properties, partial interests, condemnations, family holdings and trusts, and investment portfolios. Opened and managed branch office in Richmond, Virginia.