"Let Me Tell You About the Job that Changed My Life."
The Backstory
New Mexico native Theresa Nygard, CRE, has more than 30 years of experience in commercial property appraisal and today is senior vice president at KTR Real Estate Advisors in Manhattan, where she leads the company's litigation support activities involving a range of property types.
A self-described "New Mexico native and Army brat," she lived in numerous military communities in the U.S. and abroad, graduated from high school in Frankfurt, Germany, and attended college in Massachusetts before settling in New York City. With a double undergraduate degree in English and Art History (magna cum laude) from Mt. Holyoke College, Theresa chose the Big Apple for graduate school (Columbia University) and quickly discovered a harsh reality – you need a job to pay your apartment rent. A position posted on a college job board literally changed her life.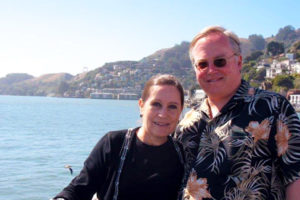 It was an entry-level clerking position at an appraisal company. Theresa completed her Masters' degree in Art History, but found her true passion: real estate. "I still have a keen interest in art, and I was fortunate to marry an economist who has grown to share my enthusiasm for it," she said. "My undergraduate studies taught me to write on a deadline and my graduate studies taught me to research obsessively – capabilities I use every day in my real estate appraisal practice. I have never been bored even one day focusing on appraisals – particularly since I was so lucky to land in a dynamic market like New York City."
Key Insight
Theresa is an authority on land valuation and TDRs (Transferable Development Rights), more commonly known as "air rights" –"excess" rights of development from properties built to less than their permitted bulk. In a dense urban environment, she explained there are many creative ways to develop the space above a parcel of land or a building – or to transfer the right to do so to another party. In New York City, zoning regulations are constantly evolving, which impact land and air rights values as well. "Figuring out how projects get built in this city is like figuring out complex puzzles – always a challenge." She has served as an expert witness in various ground rent arbitrations and in bankruptcy proceedings and has testified in the New York State Supreme court.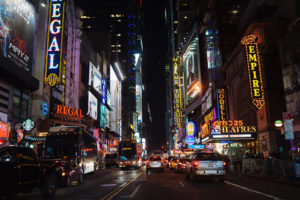 Proud Of
Though difficult for Theresa to choose a favorite project, she is particularly proud of her involvement in valuing the many small parcels of land assembled within New York City's 42nd Street section of Times Square. In the 1970s, the West 42nd Street area  near the One Times Square building (where the crystal ball drops on New Year's Eve) had a reputation for crime, violence, prostitution and drugs, yet was home to thriving (if sometimes questionable) retail businesses.  Its redevelopment and transformation involved possibly the largest property condemnation in history, Theresa says.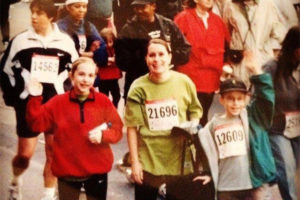 Fun Fact
Both of Theresa's children have followed careers "in their mother's footsteps," but in very different directions. Her son, A.T. Pratt, is a successful artist, who creates hand-made "indie comics" popular with many collectors and avid readers of the genre. Daughter Josette Pratt is an analyst and appraisal associate right down the hall from Theresa's office at KTR Real Estate Advisors, and an artist in her own right.