"No Mountain is Too High."
Lori Mason Curran, CRE, is Real Estate Investment Strategy Director of Vulcan Real Estate in Seattle, the company which has created a $1.5 billion portfolio of office, life sciences, residential and mixed-use projects for Vulcan, Inc., a Paul G. Allen company. (Allen is co-founder of Microsoft and owner of the Seattle Seahawks NFL football team and the Portland Trail Blazers NBA basketball team.)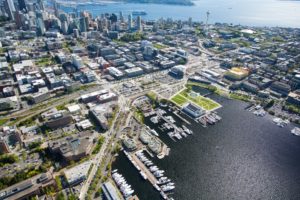 Proud Of: Lori has been integral to transforming South Lake Union (SLU)—formerly a sleepy industrial district in the city—into a thriving mixed-use community. It was a bit of a steep climb—but Lori took it in stride: as of 2017, the company has developed 7 million square feet in 29 projects in the area.
A New Community: In addition to thousands of housing units in SLU, offices are booming, too. Google plans to occupy more than 600,000 square feet of offices there by 2019 in four buildings being developed by Vulcan. Lori says Vulcan is also building Facebook's 400,000-square-foot expansion in South Lake Union.  These tech companies will join Amazon, which is headquartered in the neighborhood.
The Back Story: Lori is a graduate of Vassar College, studied at the Sorbonne in Paris and completed a master's degree in French Language and Civilization before switching to a career in real estate appraisal and investment.  She has worked at Vulcan for 14 years and has been a CRE member since 2006.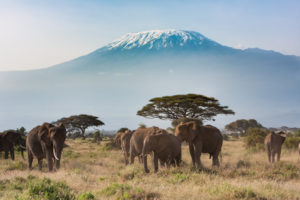 Fun Fact: Lori was featured in Sports Illustrated magazine as the youngest person ever to climb Africa's Mt. Kilimanjaro—at age 9.
It's Personal, Too: "Having grown up in the Seattle area, I am especially proud to walk through South Lake Union and to see the changes I have contributed to – it's a place that is socially, economically and environmentally progressive. Who knew that studying art history and French could lead to this?"
Tell Us Your Story:  If you would like to be profiled in the CRE "You're in Good Company" series, please email us at info@cre.org and we'll be in touch.