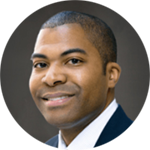 "I saw how real estate directly impacts a city's bottom line and was really drawn to the amazing process of using finance law, land use, architecture, public engagement, and design to really make a difference in communities."
---
Korin Crawford's path to a successful career in real estate was not a straight one. With both of his parents and his brother involved in the technology sector, he originally pursued a more technical path, earning a BSE from Duke University in electrical engineering, as well as an MS from Stanford University.
While his first passions were software engineering and entrepreneurship, Korin was always interested in many fields, ranging from finance and law to design and social issues. Reflecting upon his early post-graduate days, Korin mused, "I've gravitated towards fields that ask you to be very diverse in your thinking. Engineers think about systems, in much the same way that the built environment requires."
He was working at a software startup during the dot-com bubble, and after many 100-hour weeks, he needed a break. Wanting to try something entirely different, he volunteered for a development firm, which ultimately inspired him in ways the tech industry did not.
"I saw how real estate directly impacts a city's bottom line and was really drawn to the amazing process of using finance law, land use, architecture, public engagement, and design to really make a difference in communities," explained Korin. "With real estate and infrastructure, it is really important to be creative and have a vision, but also to contend with reality."
While completing a Master of Science at Stanford, he worked at a re-development firm earning his sea legs in the business. Now an Executive Vice President at Griffin Structures with a nearly 20-year track record of varied and profitable development behind him, Korin loves what he does, particularly enjoying working on projects with a public/private partnerships component.
Like his varied professional interests, the same is true for his hobbies. Korin enjoys making and refurnishing or repurposing vintage furniture. He once deconstructed an upright piano that no longer worked into a gorgeous functional desk, giving the piano a second life.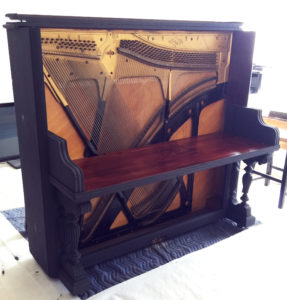 He loves the distinct neighborhoods of Los Angeles and the quick access to both urban and nature-based hikes, a particular favorite being Runyon Canyon Park. As a true real estate professional would say, he finds LA a good place to be for the built environment. He makes the most of city life, constantly taking in the museums and performances the city offers, as well as frequent visits to the beach.
Korin is also involved in the community through his experiences as a board member at both Tenderloin Neighborhood Development Corporation and the East Bay Asian Local Development Corporation. "Getting involved in affordable housing organizations is a great way to blend my profession with a value of community service, especially around a really challenging problem many cities are facing. The speed of the problem is faster than the solution to the problem, highlighting the real need for this work," said Korin, who was invited to CRE® membership in 2020.
He is also involved in an organization called FUSE Crops that creates a bridge with private sector leaders and the public realm. FUSE tackles issues all cities are currently contending with and works to increase the capacity of local governments to engage communities, advance racial equity, and work more effectively for everyone.
This ties directly back into Korin's work at Griffin Structures, where he is currently developing government centers and civic centers designed to promote a sense of civic engagement. To create a sense of placemaking in these projects organically, Korin prioritizes understanding the unique DNA of a city and its residents.
When asked about his involvement with The Counselors, Korin said, "It's a high bar to join and a great collaborative environment to be a part of. It is a thoughtful and methodical organization that has been really rewarding to be involved in."