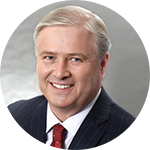 "Real estate is in my DNA."
When Kiernan (KC) Conway, CRE was invited to CRE membership in 2009—in the midst of the unraveling economic recession—he was Commercial Real Estate Subject Matter Expert at the Federal Reserve Bank of Atlanta.  Then, as Commercial Real Estate Risk Specialty Officer at the New York Fed, KC advised Fed Chairman Ben Bernanke and other government officials on the risks of subprime lending.
Highly sought-after for his on-point and often humorous opinions on trends and their impacts, KC is frequently quoted in media and is a popular speaker at conferences  (more than 750 appearances so far, and counting)—on subjects as diverse as ports,  finance, logistics, demographics, and 3-D printing.  After working as Chief Economist for Colliers—US, and Senior Vice President, Credit Risk Management at SunTrust Banks, Inc. in Atlanta, he is currently Director of Research & Corporate Engagement, Culverhouse College of Commerce, Alabama Center for Real Estate.
Of Note: KC is a graduate of Emory University's business school and is a third-generation appraiser. His first job after school was helping his grandfather in his real estate business. His father was one of the original investors in Vail, Colorado. Once KC was "hooked" on real estate, he never left the industry.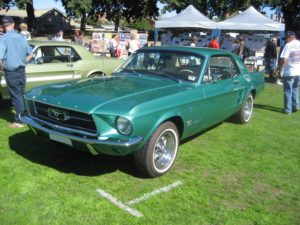 Key Insight: My father said, "It's not what you lose or fail at that matters, it is how you come through the experience."  I live by that.
Most Important Trend to Watch: Reincarnation of the Midwest – watch the economic growth in the former "Rustbelt," rebranded the "TrustBelt" region.

Fun Facts: KC has always had a passion for classic cars.  The collection has been pared to just two:  his father's 1958 Lincoln Continental convertible and KC's very first car, purchased when he was only 16 — a rare 1967 special edition Colorado High Country Ford Mustang.  He has absolutely no time to do any further restoration work on either of them.