"Make No Little Plans"
A year ago, Cassandra Francis, CRE®, was working in Qatar, where she studied international mediation and arbitration; received a diploma in international commercial arbitration (specializing in construction and land disputes); and developed two international conferences to expose Qatar to corporations of the world.
Today, she is the Chief Real Estate and Development Officer of the South Shore Rail Line (part of the Northern Indiana Commuter Transportation District). In this role, she is working to expand economic and development opportunities for Northwest Indiana through expanded public transit within the state and into Chicago — in keeping with the mega-region vision of architect Daniel Burnham (credited with early development of Chicago's urban center more than a century ago).
The Back Story
It's possible Burnham inspired Cassandra with this famous quote attributed to him: "Make no little plans; they have no magic to stir men's blood" because a number of high-profile assignments show Cassandra's passion for both real estate and making a difference in the world… in a big way. She:
Created the feasibility study for relocating the only surviving U.S.-captured German World War II submarine—the U505–to the Chicago Museum of Science and Industry's war memorial;
Served as the Director of Olympic Village Development for the city of Chicago's 2016 Olympic bid;
Led the (Chicago) Friends of the Parks non-profit group as President/CEO during a controversial dispute with city leaders over the use of public park land for a private museum (the George Lucas Museum of Narrative Art).  Note: the museum ultimately selected a different city to house the structure.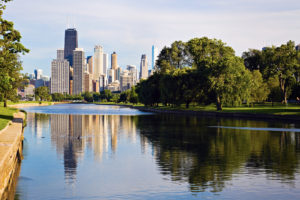 A native of the Chicago suburbs, Cassandra also spent 13 years at U.S. Equities developing her consulting perspective.  She has an undergraduate degree in architecture from Smith College, and a Master's degree in Urban Planning and Policy from the University of Illinois Chicago. In 2015, she moved to Qatar when her husband accepted a position there, and she is now a frequent traveler back and forth from Chicago to the Middle East.  She was featured on the cover of Construction Week: Qatar magazine, interviewed about the emerging role of women in construction.  She was described as "a lone star in her field who shines a light on the rarified world of women in the construction industry."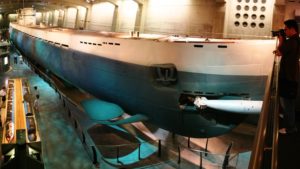 Key Insight   
Cassandra encourages and promotes the intentional, proactive creation of open spaces as essential places. "While we spend most of our professional time and energy focused on the built environment and the value of land to support building and economic development, let's not forget that sometimes the highest and best use of land is — as land.  Open space provides the respite needed from the high density that we appropriately promote at the nexus of location, location, location.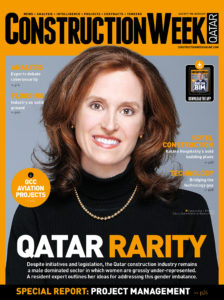 Fun Fact
"A long time ago, I competed in the World Championships as a member of the U.S. National Women's Rowing Team.  We just missed winning a bronze medal –by 40 milliseconds– against the Soviet Union, East Germany. and Romania. (As I said, a very long time ago…)"