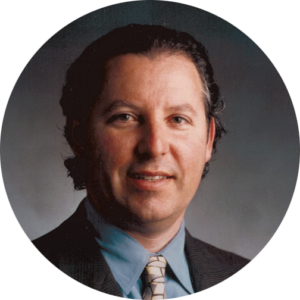 "The More Complicated the Better"
The Backstory
Asked what his life goal was upon entering college, Lewis W. Stirling III, CRE, might have quipped that he wanted to be a rock star – or to play music in a bar on Bourbon Street. But when he graduated from Louisiana State University a few years later, his degree was in Construction Management, and he was well on his way to a career in commercial real estate and development.
Today he is Managing Partner of Stirling Capital Advisors and serves on the Board of Directors at Stirling Properties in New Orleans, a company that he co-founded. "Most of my life I wanted to build buildings; I'm a bit of a hybrid between a civil engineer and an architect," he says.  He's followed a family tradition of working in real estate – his grandfather invested in historic properties – mostly renovating old buildings and houses in the French Quarter and Uptown areas of New Orleans.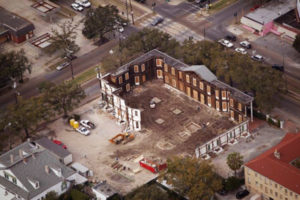 Proud Of
Like his grandfather, he enjoys giving old buildings a second chance.  He has converted a storied old funeral home into a Borders' Book Store (he saved the historic façade) – most recently redeveloped again into a Fresh Market grocery store–and turned an old American Legion hall into a Walgreen's pharmacy.  He's particularly proud of a site that was previously a car dealership and retail strip mall – the 6.5-acre site has been transformed into the new $31 million Mid-City Market, an urban infill shopping center, anchored by a Winn-Dixie grocery and embracing the rich cultural fabric of its New Orleans neighborhood. "And," he says, "The more complicated the development project, the better."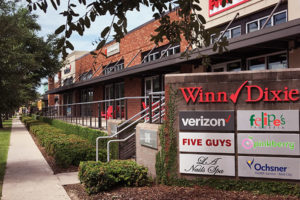 Key Insight
"Be creative." As an example, Perkins Rowe, a Baton Rouge redevelopment, was purchased out of foreclosure; the owner hired Stirling Properties to turn it into a "destination." The strategy worked. Today, it is a premier live/work/play attraction – an example of successful "placemaking," with an eclectic mix of local and national brand-name shops, apartments, condos, and restaurants.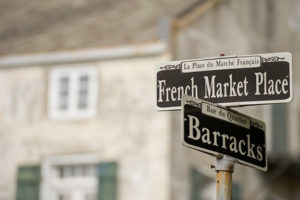 Best Advice
"Get involved; give back." Lewis believes this hallmark of The Counselors organization is advice to live by. He has served as President of the Greater New Orleans Executive Association, New Orleans Metropolitan Association of Realtors as well as on numerous boards of directors. He currently serves on the board of the famous French Market in New Orleans' French Quarter, a city-owned, multi-faceted, for-profit corporation — which includes the Market, parking lots, and apartments, all in the legendary Jackson Square neighborhood.  At the same time, he's a board member of the Louisiana (State) Trooper Foundation, working to improve and promote professionalism within law enforcement and assisting the families of Troopers.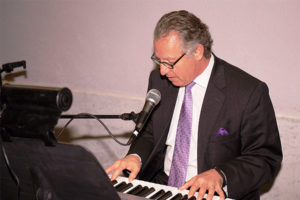 Fun Fact
"I play tennis three times a week," Lewis says. "I also speak 'respectable' Spanish, and am studying French and Italian. I'm trying to learn a little Greek because I currently serve as a Director and Officer of Malbis Plantation Inc., a 110-year-old company founded by Greek immigrants.  All of the other Board members and most of the shareholders are not only Greek but speak Greek!" Lewis is also known for playing piano in the CRE Band, "Sound Counsel", often featured at The Counselors' national meetings. So, after all these years, Lewis says, "I just haven't outgrown that early ambition to play rock and roll music for an audience!"