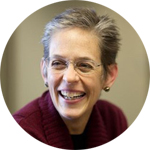 "Making Cities More Livable"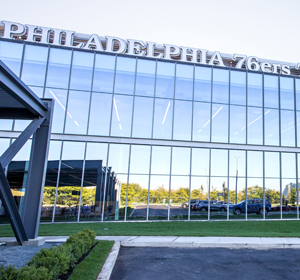 What do the new Philadelphia 76-ers NBA basketball team training facility, the vintage 1890s Ruby Match Factory loft redevelopment (both in Camden, N.J.), the renovation of the Bryn Mawr (Pa.) Theater, and the Curtis Institute of Music 's new student residence hall in Philadelphia all have in common? Jackie Buhn, CRE, Principal and CEO, Athenian Razak, LLC, Philadelphia.
Jackie's vision brings new life to century-old structures, and builds LEED certified properties from the ground up. She has a passion for historic adaptive reuse and urban design – which she believes add up to sustainability. She notes that the two Camden, N.J. projects have contributed to the revitalization of that city in a big way, and by applying available tax credits, the users as well as the city benefit. One of Jackie's favorite adaptive reuse projects is the 833 Chestnut building in Philadelphia – the former Gimbel's 1928 department store building – a Burnham design–which now houses medical office tenants and a data center.
The Back Story: Jackie was in the first class of women to study at Yale, where she graduated with a B.A. degree in Religious Studies. She subsequently received a Master's degree in Architecture and Urban Design at the University of Washington, where she met her husband, Alan Razak. After working in the real estate industry for two decades, Athenian Razak was formed in 2011 when Jackie and Alan combined their independent real estate development companies.
A Personal Note: "Stewardship of the environment has always been a priority, both in terms of the business, and me personally. I want to promote viable and exciting urban density, reuse existing buildings and provide attractive cityscapes."
Proud Of: Creating enjoyable, intelligently designed, and environmentally responsible projects. "I'm proud of our vision and expertise in hands-on construction and management along with strategic planning and financial structuring," Jackie says.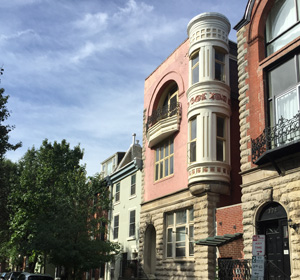 Fun Fact: Jackie lives in an historic home (pictured) that functioned as a private sanatorium more than a hundred years ago. Medical notices from the early 1900s describe the facility as quiet and secluded…where "convalescent, nervous, and rest cure cases are treated individually, free from the noise of traffic, without depressing institutional environment." Jackie quips: "While I, like most CREs, probably feel the need for such treatment from time to time, the building is now part of a dense and lively townhouse neighborhood in Philadelphia that we and our many guests thoroughly enjoy."
See the time-lapse construction video of the Philadelphia 76-ers NBA basketball team training facility here.