Nick Tillema, CRE, president, Access Valuation, LLC, Indianapolis, Ind., serves on the board of directors of Fountains of Hope International, a non-profit organization which provides clean water and safe hygiene practices to people in need. He spent ten days as a volunteer in Zimbabwe, Africa in fall, 2018, installing two water purifying systems—one at a small, rural elementary school and another at a school near a large city, as well as distributing oral hygiene tools.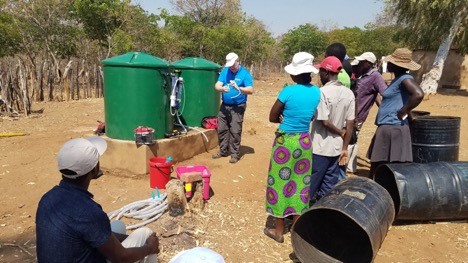 CLEAN DRINKING WATER IS OFTEN DIFFICULT TO ACCESS IN ZIMBABWE, BUT NICK TILLEMA, CRE
VOLUNTEERS TO INSTALL PURIFICATION DEVICES TO HELP THE COUNTRY'S SCHOOL CHILDREN.