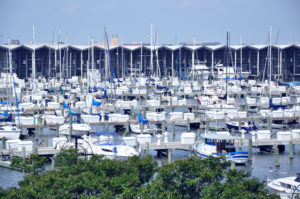 "We wanted a completely unbiased analysis of the Marina and its potential by objective professionals. A fresh look at the opportunities before us. We got what we hoped for."

Louis J. Capo, Executive Director, Non-Flood Protection Asset Management Authority
Client
The Non-Flood Protection Asset Management Authority, which is the governing authority over the real estate assets of the Orleans Levee District.
Challenge
Could the hurricane-damaged South Shore Harbor Marina be revitalized? Were opportunities being overlooked? Although this 450-slip Marina was rebuilt and reopened in July 2009, a number of buildings remained in various states of damage from Hurricane Katrina. The situation was exacerbated by the departure of the riverboat Casino, which relocated after Katrina ended its viability in New Orleans.
Assessment
A seven-member CRE Consulting Corps team brought new hope to New Orleans. After a week of site visits, interviews, research and brainstorming in May 2011, a new vision was formed-one that provided a fresh and optimistic outlook. The team recognized the site and facilities offered an excellent opportunity for long-term expansion and development. In this new vision, the marina is more than a place for boat storage - it is an experience - part of a greenway network of waterfront open spaces offering entertainment and outdoor adventure activities to residents and visitors alike.
Recommendations
The plan delivered to the client included both short-term and long-term strategies for improving infrastructure, marketing, management, security, restaurant and food service, financing, and revenue building opportunities. The Authority was immediately energized, implementing several of the recommended action steps even before the final report was delivered by the team in July!
"Being a part of an intense, 5-day focused study with attentive hosts and a group of remarkably well-informed CREs was to be cherished. The exercise was enjoyable, even though we would start with a 7:30 am breakfast and work through a 10:30 pm dinner."

Thomas B. "Skeet" Harris, Jr., CRE, Consulting Corps Team Member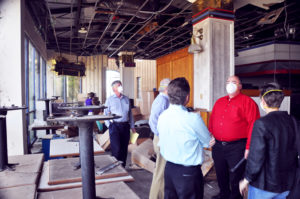 Team
Jackie Buhn, CRE, Philadelphia; Monica Hagewood, CRE, Roswell, GA; Skeet Harris, CRE, Charlotte, NC; Martha Heric, CRE, Charlotte, NC; Marilyn Hett, CRE, Tampa, FL; Robert Miller, CRE, Chicago; and Jim Rabe, CRE, Los Angeles. Marilyn Hett served as team leader for the project.