KC Conway, CRE, writes: "I spoke this week at ICSC Carolinas and Mid-Atlantic conference in Charlotte … on more than the drone of store closings and e-commerce killing retail. A slide below may be useful regarding the good side of retail amidst hundreds more store closings in 2017. … The headline on retail commercial real estate should be more than store closings." KC offers this exhibit from his presentation: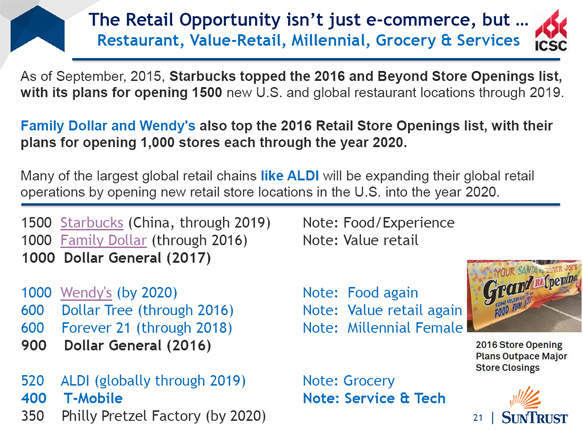 What are the broad implications here? Is the retail platform simply in the midst of a realignment from department stores and malls to a different set of niche retail sectors? What do you see as driving it? What are the implications for retail and real estate going forward?
Members, please reply to info@cre.org to let us know your thoughts.