Corporate Boards – How To Get There???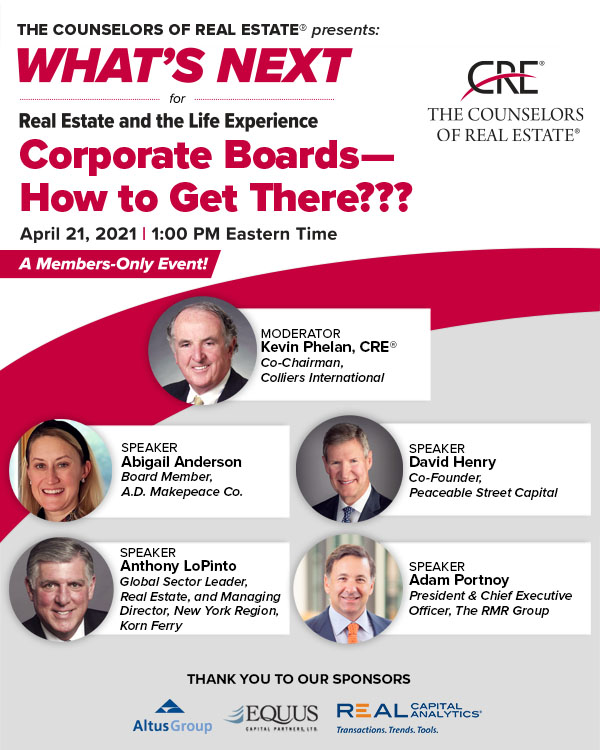 Date & Time
April 21, 2021
REGISTER and Save Your Front Row Seat to this Exclusive, Members-Only Webinar Event!
Moderator:
Panelists:
Want to join a corporate board?  The days of recruiting directors nearly exclusively from the ranks of current or retired CEOs, CFOs or existing board members of other organizations are abating. Now, several trends are converging to make board membership accessible to a wider range of candidates, increasing the chances for leaders who haven't served in the C-suite.
This exceptional panel from business and commerce will share its collective experiences and discuss how best to position yourself for board service and the keys to representing both management and shareholder interests.
Are the best board members models of influence or simply influential?
What skill sets do nominating committees look for in directors?
Is it better to be a generalist or a specialist?
What role does a CEO play in the selection of candidates?
The fundamental principles for "selling" yourself haven't really changed. What are they?
What is really expected of directors?
Join your CRE® colleagues on April 21 for this exclusive Members-Only event.  Your status as a Credentialed Real Estate Problem Solver will serve you well on any corporate board.