Corporate Boards – How To Get There???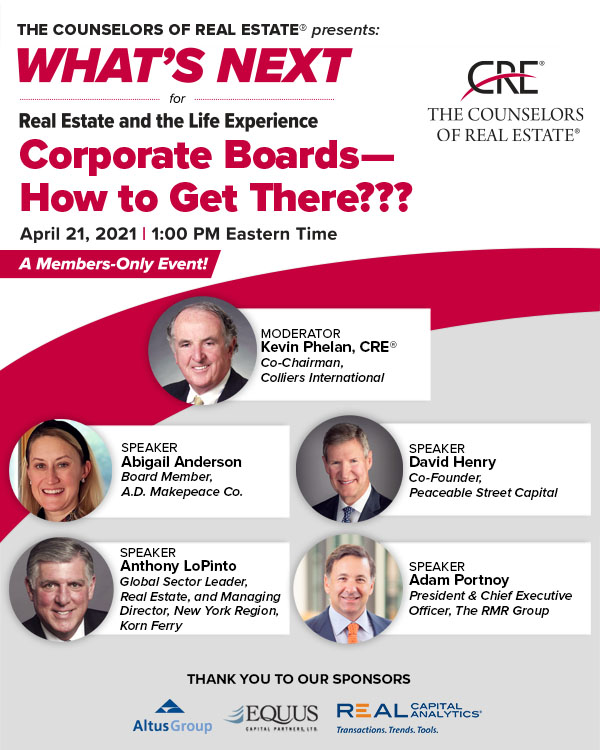 Date & Time
April 21, 2021
Speakers
REGISTER and Save Your Front Row Seat to this Exclusive, Members-Only Webinar Event!
Kevin Phelan, CRE
Moderator
Co-Chairman, Colliers International Boston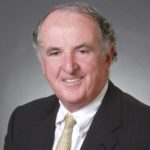 Kevin Phelan is co-chairman of the Colliers Boston office, a full-service commercial real estate firm providing Brokerage, Development & Consulting Services, Valuation & Advisory Services, Capital Markets, and Real Estate Management Services for a broad range of clients.  Kevin joined the firm in 1978 to create the Capital Markets group.  He was appointed president in 2007 and then co-chairman in 2010.  Over the course of his career, Kevin has been involved in several billion dollars in financing across the United States, representing all property types.
---
Abigail Anderson
Panelist
Board Member, AD Makepeace Co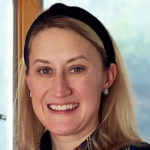 Abigail Anderson is a sixth-generation cranberry farmer in Massachusetts.  Abbie has served on the board of directors of the A.D. Makepeace Company since 2018 and is a descendant of its founder, Abel D. Makepeace.  The A.D. Makepeace company is one of the world's largest cranberry farming operations and the largest private property owner in eastern Massachusetts.  They pride themselves on integrating their farming and real estate development in a way that is environmentally respectful.  Abbie is passionate about being a steward of the land and legacy that her family sustained for generations.
Abbie has a Bachelor of Science degree in Applied Economics and Management from Cornell University. She is currently active in helping run the operations of her parent's 100-acre cranberry farm, Gilmore Cranberry Company. Before returning home to the cranberry farm, she spent 9 years working in Human Resources and talent development for legal and architectural firms in Boston. Abbie currently lives in Marion with her husband and two children.
---
David B. Henry
Panelist
Co-Founder, Peaceable Street Capital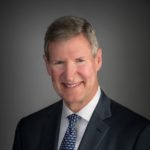 David B. Henry is the retired Vice-Chairman (2001-2016) and CEO (2009-2016) of Kimco Realty Corporation, a NYSE REIT that is one of North America's largest publicly traded owners of open-air shopping centers. Before joining Kimco Realty, Mr. Henry was Senior Vice President & Chief Investment Officer at GE Capital Real Estate. Mr. Henry spent 23 years with the company and was responsible for pension advisory activities and investment policies and strategies in the U. S. and international markets. Mr. Henry was also chairman of the Investment Committee and a member of the Credit Committee.
He graduated from Bucknell University in 1971 with a B.S. in Business Administration and received an M.B.A. in 1973 from the University of Miami. He currently serves on the boards of Healthpeak Properties (NYSE: PEAK), VEREIT (NYSE:VER), Tanger Factory Outlet Centers (NYSE:SKT), Columbia Property Trust (NYSE: CXP), Starwood Real Estate Income Trust (a private non listed REIT), and Fairfield County Bank (a Connecticut mutual savings bank).
Mr. Henry is also the Co-Founder of Peaceable Street Capital, a preferred equity lender for income producing commercial real estate properties. He is a past trustee and served as 2011-2012 Chairman of ICSC, and was a former Vice-Chairman of the Board of Governors of NAREIT and a former member of the Executive Board of the Real Estate Roundtable. Mr. Henry is the recipient of NAREIT's 2016 Edward H. Linde Industry Leadership Award, and currently serves on the real estate boards of New York University, Bucknell College, Baruch College, ALTO Real Estate Funds, and Pine Tree, LLC.
---
Anthony J. LoPinto
Panelist
Global Sector Leader, Real Estate, and Managing Director, New York Region, Korn Ferry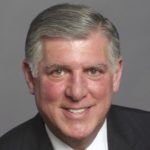 Anthony J. LoPinto is Global Sector Leader, Real Estate, and Managing Director, New York Region for Korn Ferry. Based in the Firm's New York office, he is a member of the Global Financial Market and Financial Officers Center of Expertise.
For more than a decade, Mr. LoPinto has been serving his clients with deep knowledge and perspective on talent needs and organizational challenges to public and private companies – knowledge gained from a 25-year career in real estate. Prior to his current position, he founded and served as Chief Executive Officer of a boutique real estate executive search firm, where he oversaw offices in New York, Chicago, Washington, DC, San Francisco and Los Angeles. He has successfully led several high profile search engagements for Chief Executive Officers, directors and a wide-range of executive level positions across all industries and sectors.
Prior to entering the search practice, Mr. LoPinto had extensive experience in capital markets, development and investments, having held executive positions with Bankers Trust, Mobil Land Development Corporation, Cushman & Wakefield, First Chicago, and The Charles E. Smith Companies, where, as Executive Vice President and Chief Financial Officer, he managed the company's initial REIT public offering on the New York Stock Exchange.
Mr. LoPinto is a weekly commentator on GlobeSt.com and is a frequent speaker at major industry events. He is also a member and governor of Urban Land Institute and member of the National Association of Real Estate Investment Trusts, Pension Real Estate Association, National Multi-Housing Council and The Real Estate Roundtable.
He earned a Bachelor of Arts degree in European History from Loyola University in Chicago, IL.
---
Adam Portnoy
Panelist
President & Chief Executive Officer, The RMR Group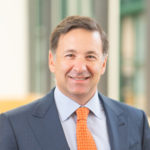 Mr. Portnoy is President and Chief Executive Officer of The RMR Group Inc. (Nasdaq: RMR), a role he has held since the company's IPO. He has also served as President and Chief Executive Officer of The RMR Group LLC since 2005. Mr. Portnoy is the Chair of the RMR Executive Operating Committee, executing the strategic direction for RMR and its client companies.
Mr. Portnoy also serves on the Board of RMR and the Boards of several companies managed by RMR, including: Service Properties Trust (Nasdaq: SVC), Diversified Healthcare Trust (Nasdaq: DHC), Office Properties Income Trust (Nasdaq: OPI), Industrial Logistics Properties Trust (Nasdaq: ILPT), Tremont Mortgage Trust (Nasdaq: TRMT), Five Star Senior Living Inc. (Nasdaq: FVE), TravelCenters of America Inc. (Nasdaq: TA), RMR Mortgage Trust (Nasdaq: RMRM), Sonesta International Hotels Corporation (private) and Tremont Realty Advisors LLC, an SEC registered investment adviser.
Prior to joining RMR in 2003, Mr. Portnoy held various positions in the finance industry and public sector, including working as a banker at Donaldson, Lufkin & Jenrette and ABN AMRO, working in private equity at the International Finance Corporation (a member of The World Bank Group) and DLJ Merchant Banking Partners, as well as serving as Chief Executive Officer of a telecommunications company. Mr. Portnoy currently serves on the Board of Directors of the Pioneer Institute, and as the Honorary Consul General of the Republic of Bulgaria to the Commonwealth of Massachusetts, and he is formerly a member of the Board of Trustees of Occidental College and the Board of Governors of the National Association of Real Estate Investment Trusts (NAREIT). Mr. Portnoy graduated with a Bachelor's degree in Public Policy from Occidental College in 1993.
REGISTER and Save Your Front Row Seat to this Exclusive, Members-Only Webinar Event!