"From the bottom of my heart, thank you for the opportunity [to benefit from Consulting Corps assistance] and for contributing your time and talents toward making our community a better place. I can promise you it will have a foundational, lasting effect." – Sean Magers, Director of Association Outreach, Huntsville Area Association of REALTORS® 
"From the planning department's perspective, the CRE Consulting Corps provided a fresh set of eyes to review and analyze the corridor.  Different perspectives are crucial when dealing with an historically blighted district, and the team did not disappoint.  We especially appreciated the assist in identifying catalytic sites.  We knew we'd have to find strategic places to make an impact, if we were going to change the development temperature of the whole corridor.  Knowing that the sites were attractive and viable from their real estate perspective, it made us even more comfortable with engaging in redevelopment efforts for the future." – Dennis Madsen, City of Huntsville Manager of Urban and Long Range Planning. 
Client
The Huntsville Area Association of REALTORS® serves more than 3,600 REALTOR® members. Located in northern Alabama, the City of Huntsville is now Alabama's largest city, with approximately 215,000 residents according to 2020 Census results. Through Transforming Neighborhoods, the National Association of REALTORS® (NAR) partnered with The Counselors of Real Estate® Consulting Corps and issued a call for proposals for strategic real estate problem solving. The project submitted by the Huntsville Area Association of REALTORS® was selected.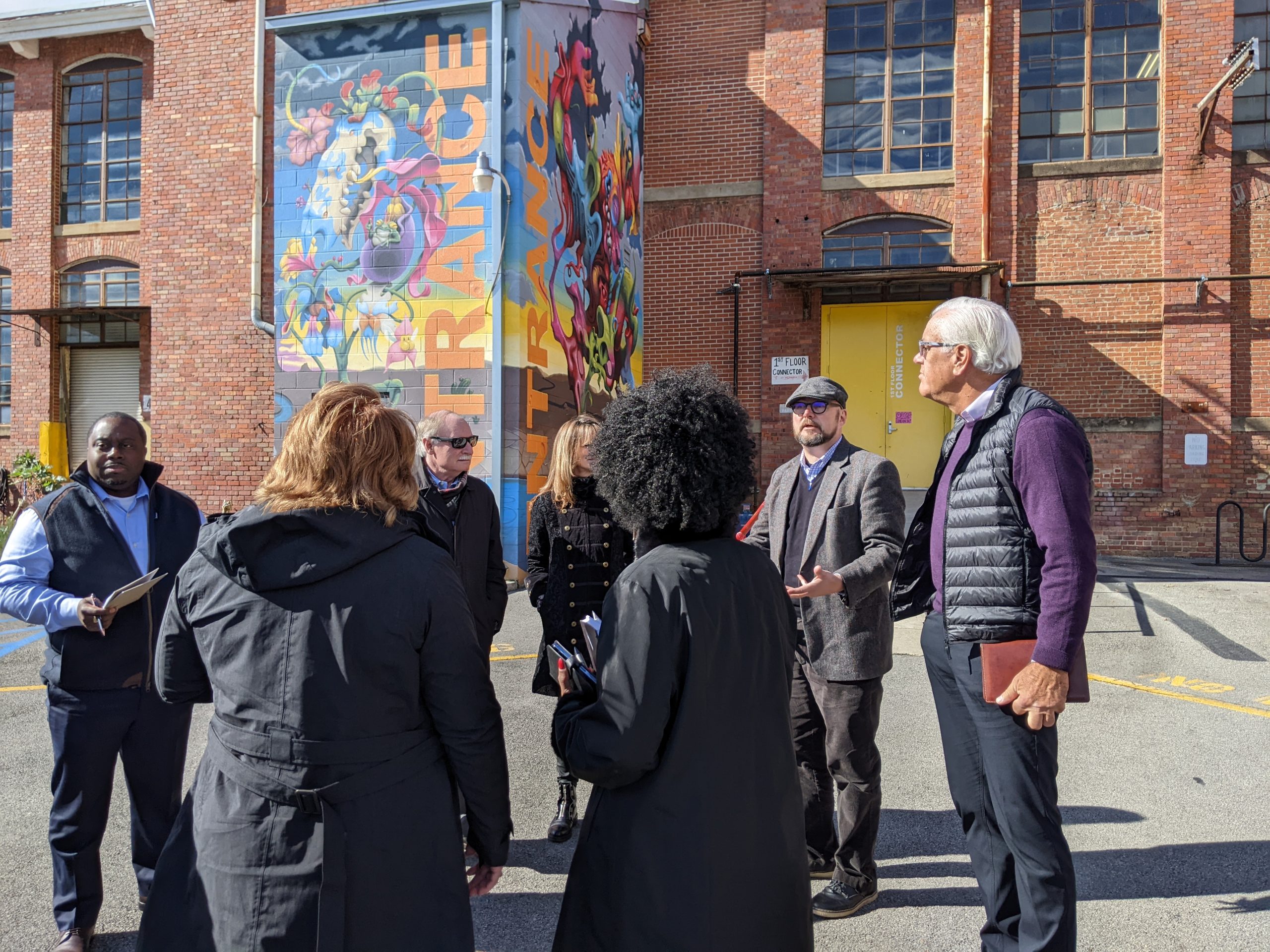 Challenge
The Meridian Corridor is an important connection between the downtown and multiple educational institutions but has struggled with blight for more than 40 years. Older industrial uses have become inconsistent with adjacent residential and educational development and have discouraged redevelopment of and reinvestment in potentially catalytic parcels. The City of Huntsville and Huntsville Area Association of REALTORS® requested the CRE Consulting Corps bring its unbiased, objective perspective to analyze the corridor and offer guidance to encourage economic development balanced with community development, including addressing housing needs.
Assessment and Findings
In November 2022 the Consulting Corps team visited Huntsville, toured the neighborhood, examined demographic and economic data, reviewed prior plans, and interviewed more than 30 stakeholders including elected and appointed officials, nonprofit housing and community organizations, educational leaders, representatives of the Huntsville REALTORS® and many other stakeholders. The team believes that the corridor is an important asset; a thoughtful, collaborative process and plan could help advance redevelopment to benefit existing residents, institutions, and businesses, as well as provide incentives for to attract new businesses, residents, and visitors. 
Recommendations
The Consulting Corps provided the following recommendations: 
Create, organize, and fund a Community Redevelopment Authority

Identify and Fund a Project Leader and Team,

 

Appoint a Strategic Integrator,

 

Develop a 10-Year Vision, a 5-Year Plan, and a 1-Year Plan and Goals,

 

Develop Gateway, Placemaking, and Place Branding Strategies,

 

Adress Infrastructure, Transportation, Mobility, and Public Safety Issues,

 

Utilize the Opportunities Provided by the Education Corridor,

 

Develop Neighborhood Business and Entrepreneurial Support,

 

Create a One Stop Shop for Residents,

 

Use S.M.A.R.T. Goal Metrics and Measurements, and

 

Encourage Public/Private Partnerships for Real Estate Development and Identify Incentives.

 
Greater detail and further action steps are included in the report. 
"This project offered a great opportunity to tap Counselor expertise and provide meaningful guidance to assist the City of Huntsville. We are excited to watch the city's progress as redevelopment occurs in the Meridian Corridor." -  Casey Kemper, CRE, Huntsville Consulting Corps Team Leader 
Team
The team was led by Casey Kemper, CRE, Brewster, MA. Panelists were Julia Hoagland, CRE, New York, NY; Curvin Leatham, CRE, Washington, DC; Sharon Madison, CRE, Detroit, MI; Eric Swanson, CRE, Boca Raton, FL; Christina Thoreson, CRE, Fort Payne, AL.