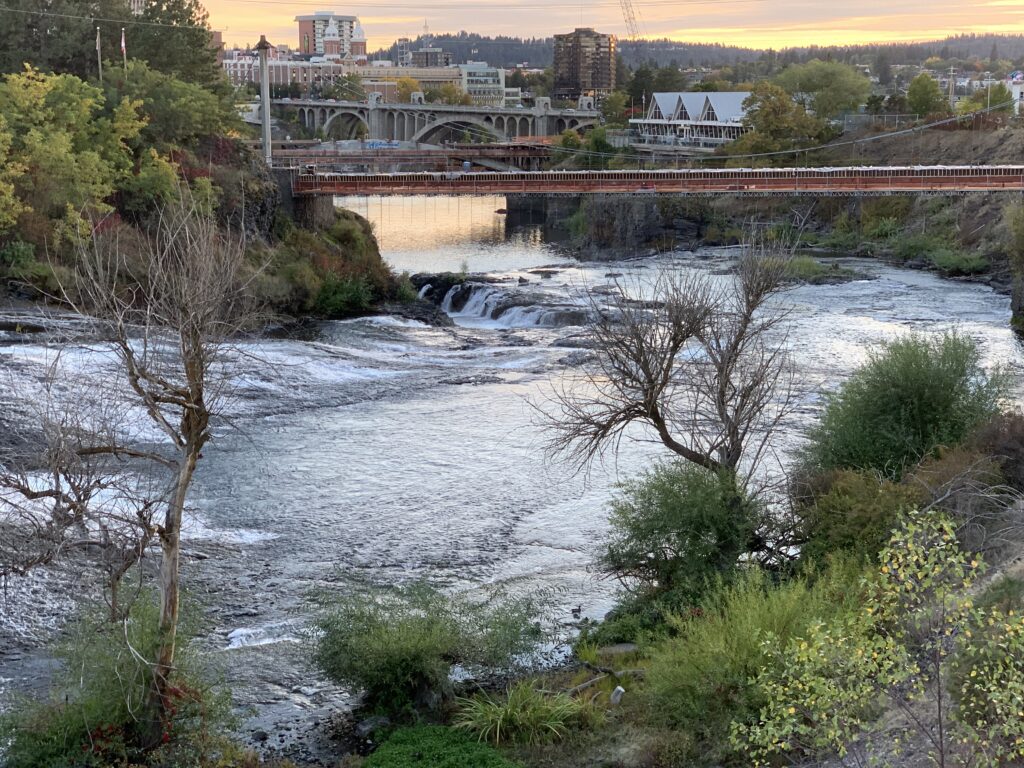 "We truly appreciate the time the Consulting Corps put into this process. The team identified opportunities and introduced some great ideas that other cities have found beneficial. It was very helpful having someone from the outside offering their perspective."
Darin Watkins, Government Affairs Director, Spokane Association of REALTORS®
Client
The Spokane Association of REALTORS® (SAR) was founded in 1911 as the voice for real estate in Spokane County, Washington and has more than 2,500 broker and affiliate members. Located in eastern Washington State, Spokane City has approximately 225,000 residents in a county with total population of roughly 528,000.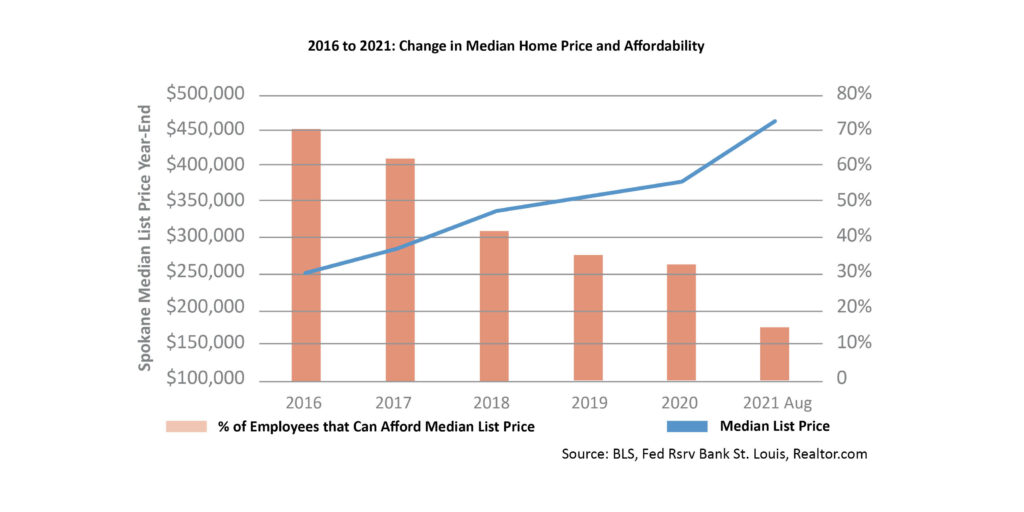 Challenge
Spokane's lack of housing production has contributed to escalating home prices and low vacancy rates. The unmet demand is particularly acute for moderate and lower-priced homes. Housing demand is expected to increase as the National Association of Home Builders identifies Spokane among the top 20 markets for home price growth, and the National Association of REALTORS® (NAR) has named Spokane among the top 10 post-Covid real estate markets. SAR requested the CRE Consulting Corps provide expertise, insight, advice and recommendations regarding this growing concern in hope of averting or minimizing a housing crisis in Spokane.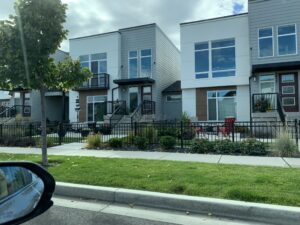 The Kendall Yards project was often cited as a successful prototype for future housing development. Offering missing middle housing options, it currently cannot be built due to the regulatory environment.
Assessment
Sept. 26-Oct. 1, 2021, three Counselors assembled in Spokane, with two team members participating remotely. The team toured Spokane; reviewed existing data and studies; considered best practices and case studies; interviewed approximately 20 local stakeholders including elected and appointed officials, neighborhood groups, business representatives, and members of the development industry; and developed recommendations.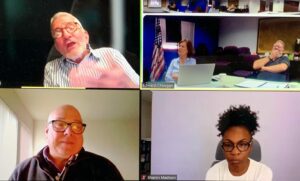 Hybrid team interviewing stakeholders.
Listen: Jackie takes us behind the scenes of the Spokane Consulting Corps assignment
Recommendations
The team found broad agreement that Spokane is facing a housing crisis and needs smaller, affordable and accessible homes. First-time buyers, young people and "the missing middle" employed population are suffering due to rapidly rising prices and lack of affordable options. The Consulting Corps presented a number of specific recommendations, including:
Implement viable recommendations from previous plans.
Create and implement zoning changes that support diversity in housing type and lot sizes.
Increase the density allowance to provide for more efficient development and greater participation in the future of Spokane. Decrease average lot sizes and modify transition rules.
Encourage the City to hire a Planning Director as soon as possible and fill other vacant positions in the planning department.
Look at best practices in other cities and states (case studies are showcased in the report as examples)
Adopt expedited processes to maximize the opportunity for increased housing development.
Formalize and prioritize community engagement
Prioritize affordable housing near jobs
Incentivize the development of product types that support rentals, entry-level housing and "the missing middle."
Visit spokanerealtor.com/counselors for the Spokane Association of REALTORS® project page with a summary of recommendations.
"It was a pleasure working with the team of Counselors on this project. I learned a lot from all of you, and I enjoyed our collaboration and all the knowledge that you each bring to this group." Sharon Madison, AICP, CRE
Team
The team was led by Jackie Buhn, CRE, Philadelphia, PA. Panelists were Owen Beitsch, PhD, CRE, Orlando, FL; Sharon Madison, AICP, CRE, Detroit, MI; Paige Mueller, CRE, San Francisco, CA; Stan Sidor, MAI, CRE, Tacoma, WA.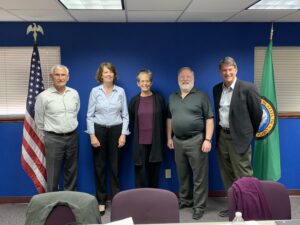 Watch the Spokane Housing Recommendations Public Presentation
In the News: The Consulting Corps in Spokane
---
Does your community, university, or nonprofit need help with a real estate challenge? For more information or to refer a project to the CRE Consulting Corps, please contact Samantha DeKoven (312-329-8431; sdekoven@cre.org).