2019 London Technical Program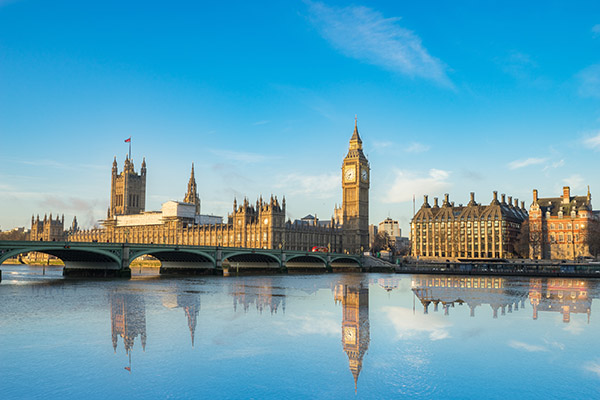 Date & Time
February 27, 2019
-
February 28, 2019
Venue
Herbert Smith Freehills LLP
Exchange House, Primrose St
London EC2A 2EG
United Kingdom
The European Chapter of The Counselors of Real Estate invites you to attend the European Chapter & Board meetings and the London Technical Program.
Registration
As a CRE member you can use the below voucher code to attend the conference for £100 + VAT. To use the code, make the booking using the 'Non-RICS member' option then apply the code when requested.
Register Now: Click here.
Voucher Code: VHR0000828
Wednesday, 27 February
European Chapter & Board Meetings: Contribute to the CRE Future
CRE members are invited to be active participants in the discussion regarding the European Chapter's future.
Thursday, 28 February
Brexit: Managing Chaos? The emotion of European real estate motion
We are going to raise topics such as:
How real is the impact of Brexit on the global real estate?
What's hot in the real estate air?
What's the change passing through the door of your businesses?
Currency considerations and general cross-border trade (investment discussion)?
Speakers to date are:
Nick Chatzitsolis, CRE, Managing Director, CBRE-AXIES Greece
Tom Claridge, Director and Head of Fixed Income, Julius Baer
Peter Cosmetatos, Chief Executive Officer, CREFC Europe
Sue Forster, Chief Executive, Property Investment Forum
Peter Pereira Gray, Managing Partner and CEO of Investments, Wellcome Trust
Jonathan Hill, Baron of Oareford, formerly European Commissioner for Financial Stability, Financial Services and Capital Markets Union
John Plender, Senior Editorial Columnist, Financial Times
Vicky Pryce, Economist, and Business Consultants
Simon Rubinsohn, Chief Economist, RICS
Hans Vrensen, CRE, Head of Research and Strategy, AEW Europe LLP
Jonathan Harris, CRE, Past President, RICS and Vice-Chair, CRE European Chapter
Tomas Ctibor, CRE, Owner/Managing Director, 4ct s.r.o
And others to be announced soon.
This meeting is held in collaboration with RICS.