ESG: A Material Risk or Opportunity?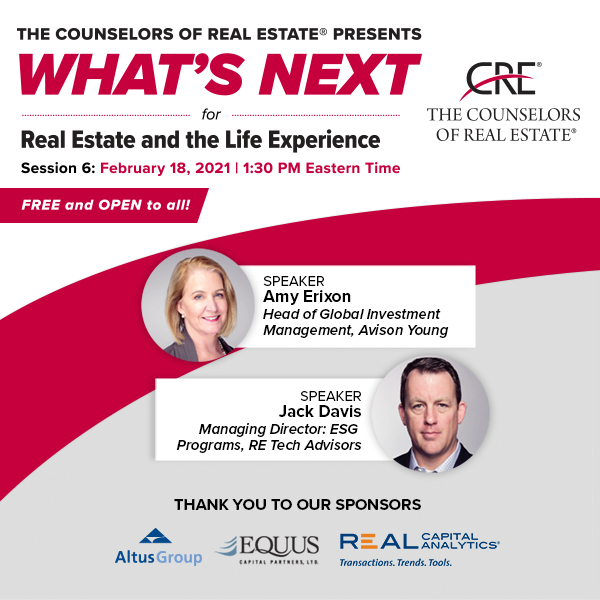 Date & Time
February 18, 2021
Environmental, Social and Governance practices are no longer an emerging trend, but critical components of real estate investment.
Amy Erixon, Head of Global Investment Management, Avison Young, and Jack Davis, Managing Director, RE Tech Advisors, have an honest and open discussion, moderated by Theddi Chappell, CRE, on how ESG components collectively represent a prudent risk mitigation strategy that contributes to the long-term value creation which real estate has historically enjoyed.
Ms. Erixon and Mr. Davis reveal how to future proof assets and enhance resiliency to shocks and stressors while discussing:
How green is now the baseline
Dramatically changing acceptance of the risks of climate change
Innovations in the measurement and tracking of ESG performance
New modern ESG investment alternatives
Growing influence of millennial investors in the ESG movement
Substantial recognition of ESG initiatives from corporate America and global communities
ESG is changing the calculations for the discerning real estate investor.